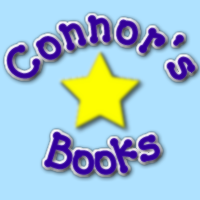 Giving the gift of books...


























Connor's Books is a program that we created to honor the memory of our son, Connor Ellis McLuckie, by donating books to Scottish Rite Hospital of Dallas, Texas on his birthday, May 15th. Every year we ask friends and families to donate children's books (ages 0-18) or money for books that will be given to the children in the hospital. In each book we place a bookplate with a star surrounded by the words Connor's Books. In the middle of the bookplate are the words This Book is Given in Honor of Connor Ellis McLuckie. We hope that, even though Connor only lived for 14 hours, his light will continue to shine and brighten other children's lives.
We initially chose Scottish Rite because it does not charge for any of its services and is in great need of new books. The hospital uses these books in various ways. They put some of them in a bag that each child gets to take home; they also use them in their play areas as well as their library. Some patients have to stay in the hospital for several months and they use the library resources to keep up with their schoolwork.
We continue to give Connor's Books to Scottish Rite because the people there have been so kind and appreciative. We couldn't have envisioned a more joyful way to celebrate our son's birthday.

9,195 Books Donated Since 2001



Click on Donation Stars to make your donation.
Connor's Books is registered with the Internal Revenue Service as a nonprofit 501(c)(3) organization.